| | |
| --- | --- |
| Posted on August 1, 2016 at 4:40 PM | |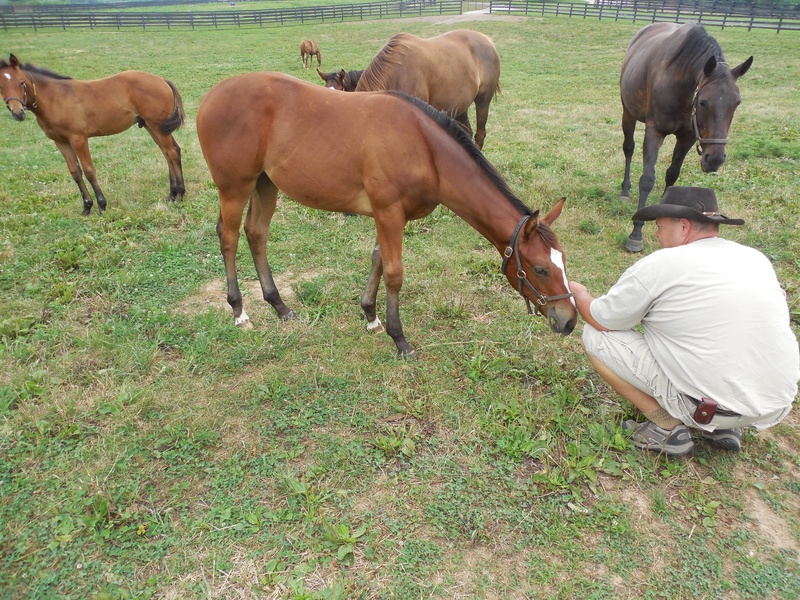 Another interesting result has rolled in from our weanling study from the summer of 2014, when we were commissioned to observe young horses at the farm in a herd structure.
Our goal was to see what kind of traits we could identify at such an early age and try to pick out the future star athletes.
When we were watching one of the big herds out at Taylor Made Farm in Nicholasville, Kentucky, on July 26, 2014, the pedigree of the filly by Pioneerof the Nile out of Litteprincessemma, by Yankee Gentleman, meant nothing to us. Her full sibling – now known as 2015 U.S. Triple Crown winner American Pharoah -- had not yet made his racetrack debut (he would finish 5th in a maiden race at Del Mar on August 9, 2014).
But the filly stood out to us, and we gave her a 'B' grade – a good grade on our scale, especially for a weanling. We have only given one weanling an 'A', and he was the subject of a previous blog you can read here. 
(Update: the Tapit colt has been named Tapit High. He was in training at GoldMark Farm in Ocala as of his last recorded workout and being aimed for a possible start at Saratoga. Though now, he shows a gap in his reported works. That could be a result of travel and settling in, or it could signal a physical setback.)
As a weanling, American Cleopatra already showed a defined tilt toward the Individual Herd Dynamic (IHD). That is a competitive mindset more common in male horses and a potentially good sign for a race filly when paired with the right behavioral traits and physical talent.
Moving around through the field she showed good forward extension of her sensory system. She was interpreting stimulus very accurately out in front of her body and had a generally forward mentality. She appeared to have the ingredients of an efficient, competitive-minded racehorse.
One thing that we have learned is that there is a connection between certain Herd Dynamic profiles and the horse's preferred pattern of motion on the racetrack. IHD slanted fillies with forward sensory systems very often want to be frontrunners on the track. That is exactly the pattern of motion American Cleopatra used in her debut victory for owner Zayat Stables and trainer Bob Baffert at Del Mar on July 31.
Follow the link to view the replay, courtesy of Del Mar Racetrack. (She is #5 in the turquoise and yellow silks.)   https://twitter.com/DelMarRacing/status/759878759596040192
Categories: None