| | |
| --- | --- |
| Posted on July 31, 2016 at 12:40 AM | |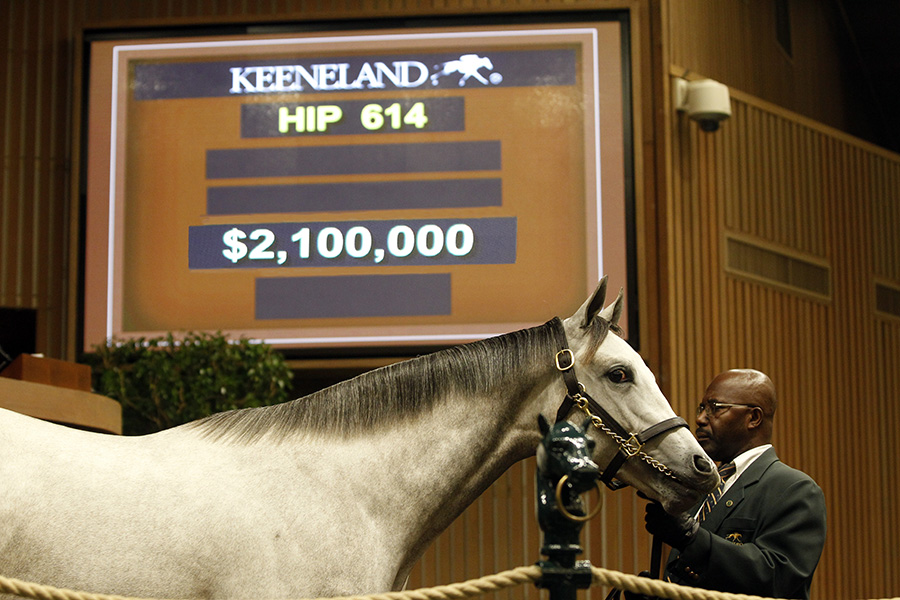 Sometimes sale toppers turn out to be worth the gaudy price tag. Sometimes they are never heard from again. Often times the result is somewhere in between.  But it has been relatively rare that we at THT Bloodstock think the sale topper actually was the best horse in the sale.
This year's September sale was the exception. We thought the gray Tapit colt that sold for $2.1-million to top the 2015 Keeneland September yearling sale quite possibly was the best horse on the grounds.  We say that not only because he tested as a beautiful physical specimen with elite mental and behavioral traits. We had some history with this horse.
More than a year ago, in the summer of 2014, one of THT's clients commissioned us to study weanlings in the herd setting, to try to pick out elite herd dynamic animals at a young age.  We visited some of the top farms in the Bluegrass such as Airdrie Stud, Denali Stud, Taylormade Farm, and the farm that bred and raised this year's sale topper – Gainesway.
We reported back to our client with a list of foals and weanlings that demonstrated above average sensory skills and signs of an elite herd dynamic. Out of the 200+ horses we saw, one stood far above the rest on our Herd Dynamic rating – the 2014 almost silver colored colt by Tapit, out of Silver Colors (a daughter of 1988 Kentucky Derby winner Winning Colors).  He was by far the highest rated weanling we saw and the first and only weanling have ever given an 'A' grade to.
The Silver Colors colt had an amazing environmental awareness for a weanling. He showed leadership traits far beyond his age. The other weanlings would move at the flick of his ear or a subtle change in his posture.  He showed an ability to survey far and near stimulus while absorbing the world around him. His sensory transitions were seamless and eloquent. He could read the intent of humans and horses at a high level.  Watching him lead the herd around the giant paddock at Gainesway was a beautiful thing and a sight we will never forget.
So while we didn't have a client with the resources to purchase the Tapit colt, we felt a sense of pride seeing how he had developed a year later and became one of the headline horses at the biggest yearling sale in the world.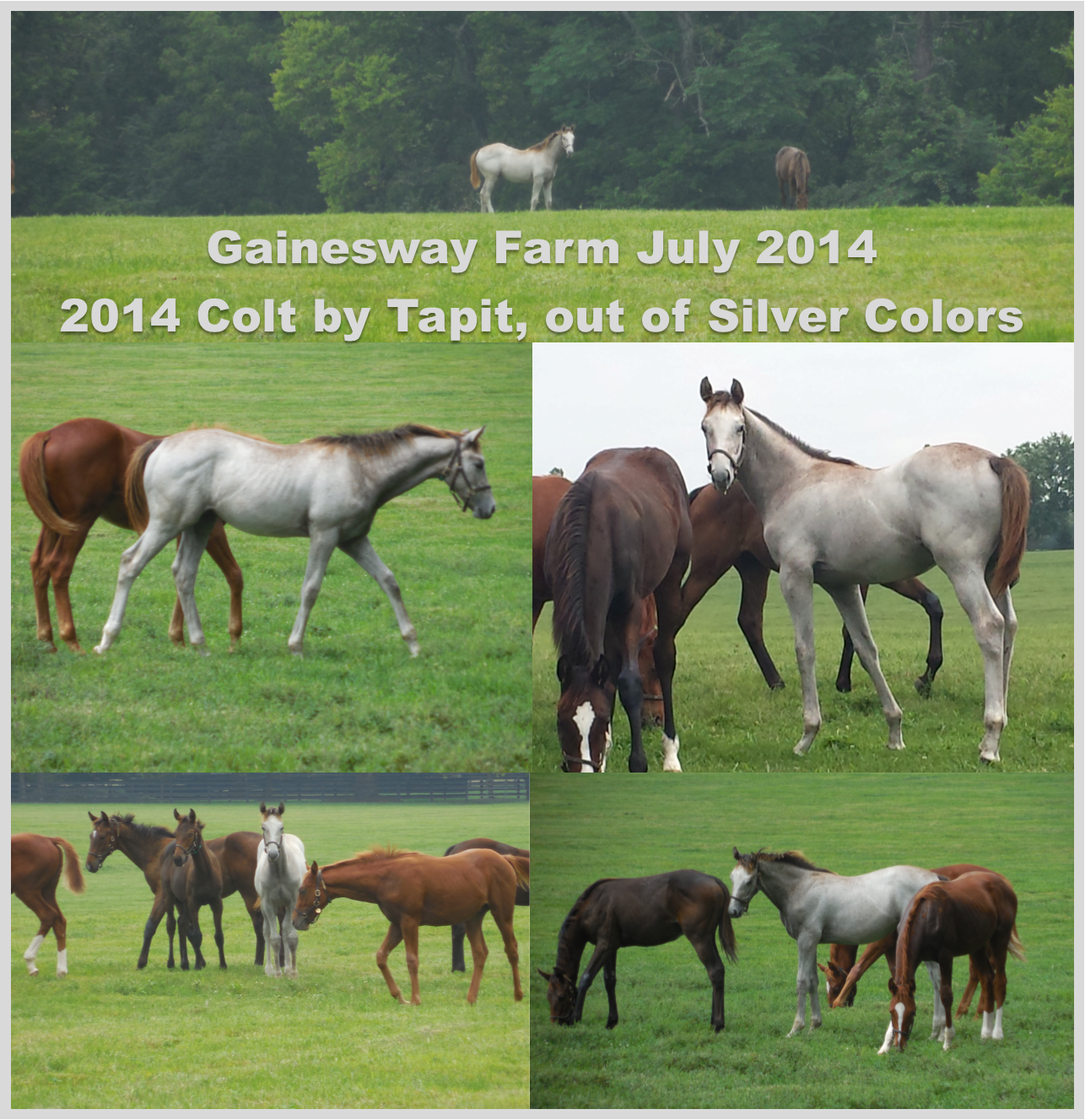 Categories: None